Product Overview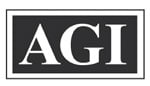 Features:
History
Design & Function
Disassembly
Cleaning and Lubrication
Reassembly
Accessories
Master Gunsmith and AGI Senior Instructor Ken Brooks uses his extensive knowledge of firearms to show and explain the Bond Arms Double Barrel Handgun. See why Bond Arms prefers this name for their product, and the dramatic improvements over the classic Remington style derringer it represents.

Ken uses a cutaway firearm to demonstrate and explain the design and function of this classic hideout firearm. He starts by giving us a bit of history about the firearm and gives us a look at some of the variations found in this gun. This Armorers course will enable you to disassemble and then reassemble your Bond Arms pistol and be able to avoid the frustrations and common mistakes often made by the novice gunsmith. You will also be shown the safety features of this firearm.
Made In
Was this information helpful?