Product Overview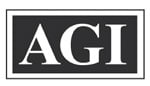 Features:
History
Design & Function
Disassembly
Cleaning & Lubrication
Reassembly
Common Problems
Bob Dunlap understands the design, function, and repair of Doug McClenehan™s innovative revolver as well or better than anyone else alive today. If you want the quick course on how to get the your Charter Arms revolver apart, back together, and operating as intended, then this course is for you.
Made In
Was this information helpful?