Product Overview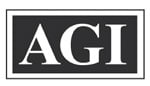 Features:
History
Design & Function
Disassembly
Cleaning & Lubrication
Reassembly
Accessories
Bob Dunlap is a renowned expert on most of today and yesterdays important and obscure firearms. He has been a warranty station for most manufacturers, both large and small. His understanding of the design, function, and repair of firearms in general is unsurpassed, and his appreciation of European and exotic arms is legendary among his students. The CZ-52 was an extremely successful Soviet Bloc service pistol, and its hot .30 caliber (7.62x25) cartridge is an amazingly entertaining jackrabbit motivator. The guns have been imported to the U. S. in big numbers since the collapse of the Evil Empire and this course is designed to help all of you owners who love the gun, but are a little mystified about its workings. We use a rare factory cut-a way gun that allows you to actually see how the various parts work and interact. If you want the quick course on how to get this Czech hot shot semi-auto pistol apart, back together, and operating as intended, then this course is for you.
Made In
Was this information helpful?