Product Overview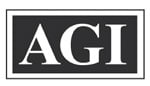 Features:
History
Design & Function
Disassembly
Cleaning & Lubrication
Reassembly
Final Thoughts
Master Gunsmith, Bob Dunlap is a renowned expert on many firearms. In this course, Bob discusses the design history of the Ruger® SR series pistols. We get our first look at the various pistols and Bob shows us some of the similarities and differences in the designs.
For those of you looking for practical instruction in how to get your Ruger SR auto pistol completely apart, clean, troubleshoot, make common repairs, and get your gun back together and operating properly with none of those pesky and embarrassing leftover parts, you have come to the right place. Bob uses a cut-away gun so that you can actually see how the internal parts function and their relationship to one another. This will help you to understand the design and function of these guns.
Made In
Was this information helpful?