Product Overview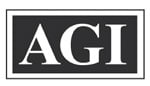 Features:
History
Design & Function
Disassembly
Cleaning & Lubrication
Reassembly
Accessories
Final Thoughts
Bob Dunlap is a renowned expert on many firearms, including the Smith & Wesson Auto-Pistols. This video covers the First, Second, and Third Generations of these very popular guns. This course does NOT cover the later model Sigma and M&P guns. Bob uses a cut away gun so that you can actually see how the internal parts function and their relationship to one another.
Made In
Was this information helpful?