Product Overview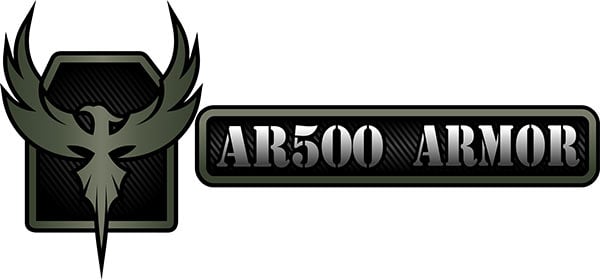 Features:
10" x 12" Rectangle back plate body armor will fit in a majority of plate carriers capable of accepting up to Medium and Large SAPI plates.
Cost effective and modular, the back plate can be used a variety of creative methods to add rifle threat protection where you need it
Outlasts Ceramic, Dyneema, and UHMWPE constructed body armor
Rugged, Reliable, and Stress Fracture Resistant
Multi-Hit capable and Stand-Alone
Level III+ rifle threat rated for calibers 5.56x45 M193, 5.56x45 M855/SS109 at 3,100 fps, 7.62x51 M80 Ball non-AP at 3,000fps & Black Tip AP (.308) at 2,800fps
PAXCON (Line-X) Military grade anti-spall & fragmentation protective coating
Fully sealed design protects from Liquids, Chemicals, and Harsh Elements
Works well with Trauma Pads
Maintenance Free
0.26" Ultra low profile ballistic core
AR500 Armor Level III+ Body Armor is manufactured from an extremely rugged ballistic grade steel core and coated with the PAXCON (a division of Line-X) spall and fragmentation protective coating. The ballistic steel plate is unmatched in the industry and is formulated and treated specifically to specifications for improved consistency, durability. The ballistic plate core is stress fracture resistant, features an ultra-low profile ballistic core of only 0.26", and is designed to handle extreme abuse in day to day use, training, and less than ideal storage conditions.
Level III+ Rating: Level III+ armor offers enhanced ballistic protection against 5.56x45 M193, 5.56x45 M855/SS109 at 3,100 fps, 7.62x51 M80 Ball non-AP at 3,000fps & Black Tip AP (.308) at 2,800fps
The AR500 Armor 10" x 12" Level III+ Back Plate is ideal if you're looking for increased back side coverage in a package that fits in nearly all plate carriers on the market. The 10" x 12" Back plate will fit in pockets designed for Medium and Large SAPI shooters cut style body armor plates. Available only in a flat model this is an extremely cost effective solution for the back pocket in your plate carrier, or anywhere else you need the ability to add rifle threat protection.
Made In

United States of America
Was this information helpful?