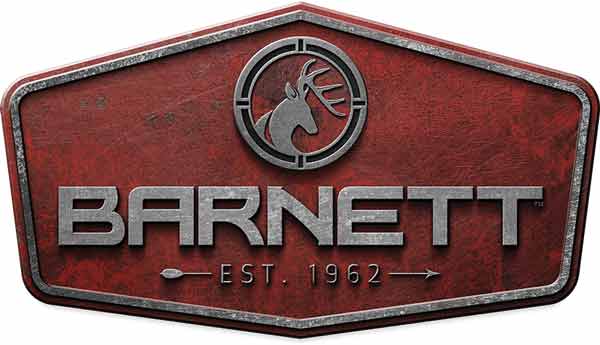 Features
Stealth Black Finish
Carbonlite Step-Through Riser
Soft-Lok Floating Bristle Arrow Retainer
TriggerTech 3-lb. Trigger
ADF (Anti-Dry Fire) Trigger System
MIM (Metal Injection Molded) Trigger
CNC Machined Aluminum Flight Track
Four Picatinny Rails
Crank Cocking Device-Compatible (not included)
String Dampeners
RUCS (Retractable Underarm Counterbalance Support)
Finger Safety Reminders
Pass-Through Foregrip
1.5- 5 X 32 Illuminated Scope
Rope Cocking Device
Side Mount Quiver
Two 22" Headhunter Arrows
Includes Rail Lubewax
The Predator is Barnett's fastest and most powerful crossbow ever. Featuring a full carbon step-through riser, one-off ventilated composite stock and a machined aluminum flight track, the lightweight Predator combines a 187-pound draw weight with a deep, 16.25-inch power stroke to generate blistering speeds up to 430 feet per second and a whopping 156 foot-pounds of kinetic energy. But speed and power are nothing without accuracy. Powerful compound crossbows tend to be nose-heavy and challenging to steady. Barnett addresses this in the thundering new Predator with their step-through Carbonlite riser and RUCS (Retractable Underarm Counter-Balance Support) System.
The Carbonlite riser effectively shifts 53% of the Predator's overall weight from the riser to the stock for greatly improved handling and balance, while the RUCS employs a clever foldable arm that extends from the stock and hooks under the user's arm to provide maximum stability. While the weight at the front of the crossbow pushes down, the pressure from the RUCS pushes the back of the bow up into the user's arm. These counteracting forces result in less fatigue, rock-solid shouldering, increased control and, ultimately, unmatched repeatable accuracy.
Barnett's premium 1.5-5 x 32mm illuminated scope further enhances the Predator's performance and accuracy, as does its crisp, three-pound TriggerTech trigger system – the finest available on any production crossbow. Frictionless Release Technology employs a unique, free-floating roller between the trigger and sear, instilling confidence and boosting accuracy through an incredibly smooth and light three-pound trigger pull with zero creep. Nock sensors and ADF (anti-dry fire) keep a spring-loaded safety bar in place until the arrow is properly seated, protecting the user and the bow from accidental dry fire.
Predator's apex features continue with string dampeners, a rubber butt pad, pass-through foregrip, four Picatinny rails and a streamlined side-mount quiver that detaches with the simple press of a button. Best of all, the top-performing Predator comes out of the box mostly assembled, requiring the installation of just a single bolt to become range- and hunt-ready.
The all-new Predator comes clad in an understated-yet-deadly stealth-black finish – the perfect match for a precision crossbow with this much lethal power.
Made In {{countryOfOrigin}}