Product Overview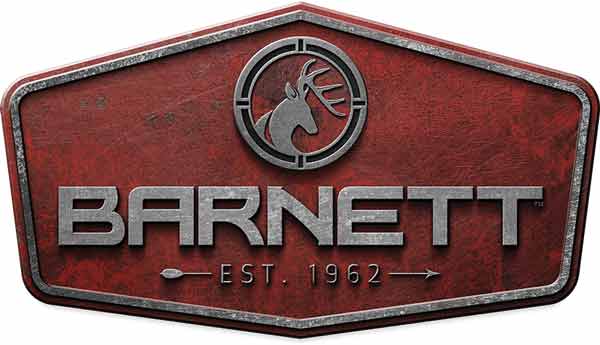 Features
Digital Gray Finish
Fiberglass Composite Step-Through Riser
Adjustable Butt Stock
Soft-Lok Floating Bristle Arrow Retainer
TriggerTech 3-lb. Trigger
ADF (Anti-Dry Fire) Trigger System
MIM (Metal Injection Molded) Trigger
CNC Machined Aluminum Flight Track
Three Picatinny Rails
Crank Cocking Device-Compatible (not included)
String Dampeners
Finger Safety Reminders
Pass-Through Foregrip
4 X 32 Illuminated Scope
Rope Cocking Device
Side Mount Quiver
Two 20" Headhunter Arrows
Includes Rail Lubewax
The TS390 features an adjustable ventilated stock, CNC machined aluminum flight track and a fiberglass composite Step-Through Riser to produce a light and fast-handling package. Its super strong, lightweight, step-through riser design moves the foot stirrup into the riser assembly, eliminating extra bulk and length, while also making the bow more comfortable to shoulder and easier to steady. At less than 19 inches wide, the nimble TS390 is one of Barnett's narrowest bows. Employing a 185-pound draw weight and 14.25-inch power stroke to accelerate arrows to a flat-shooting 390 feet per second, the TS390 delivers a punishing 128 foot-pounds of kinetic energy.
First-rate amenities on the TS 390 combine to deliver a rewarding shooting experience. A premium 4x32 illuminated scope allows for fast, clear target acquisition, while string dampeners attenuate sound and vibration. Three Picatinny rails are provided to hold a variety of accessories, while an efficient side-mount quiver keeps arrows and broadheads protected and at-the-ready until pressed into duty. An innovative and self-adjusting Soft-Lok Floating Bristle Arrow Retainer securely cradles the arrow once loaded.
The TriggerTech trigger system on the TS390 is the most advanced available. Frictionless Release Technology employs a unique, free-floating roller between the trigger and sear, instilling confidence and boosting accuracy while facilitating an incredibly smooth and light three-pound trigger pull with zero creep. Nock sensors and ADF (anti-dry fire) mean a spring-loaded safety bar remains in place until the arrow is properly seated, protecting the user and the bow from accidental dry fire.
The TS390 takes just one bolt to assemble and features a sizzling aesthetic to match its performance; it comes clad in a special, one-off Digital Gray camo.
Made In
Was this information helpful?