Product Overview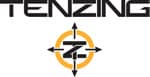 Features
Tenzing TZ TR18 Turkey Recliner Features
Structured internal aluminum frame for rigidity when using recliner
Spring-loaded, adjustable aluminum legs
Dual layer foam seat provides soft cushioning and support
Air-cooled, channeled/padded backrest
Detachable pocket design for customizable hunts
Spring-loaded, adjustable leg system for ultimate comfort
Multi-layer design for comfort keeps its form and provides easy access to calls and accessories
High performance air-mesh back panel and shoulder straps for superior comfort and breathability
Unique quick-tack striker pockets provide easy access and secure storage for 3 strikers
Dual pot call compartments holds up to 4 calls
Angled box call pocket for easy access
Zippered front compartment with 7 shot shell loops
Large left & right zippered hand-warmer pockets /additional storage
5 Interior mesh zippered pockets with custom phone compartment
Extra-large turkey compartment with easy access opening allows you to carefully insert your bird without damage
Whether waiting out Ol' Tom at his morning strutting zone or chasing him down along his milk route, the TZ TR18 is in a class by itself when it comes to keeping calls, shells, decoys and other critical gear secure, quiet and accessible. Most importantly, perhaps, it allows its wearer to sit motionless and in total comfort once the big show begins. And best of all, at just 5.25 pounds, its Tenzing's lightest turkey hunting pack/chair ever.
Available in Realtree Edge or Mossy Oak Obsession, the TZ TR18 Turkey Recliner combines a structured internal aluminum frame with two silent, spring-loaded legs and a dual-layer foam seat to quickly and quietly convert into a self-supported hunting chair. Hunters can sit comfortably amongst the thick stuff without a tree or log to lean against, while gear remains at the ready in a multitude of specialized pockets, including dedicated compartments for box calls, diaphragm calls, pot calls, strikers and shells. Of course, there's even a special compartment for a phone. For even more utility, the TZ TR18 Turkey Recliner's quick-detachable front pocket sections can be laid across the hunters lap to minimize movement while accessing calls or other items. When it's time to make a move, the Turkey Recliner's legs and seat stow in a flash as pack, gear and hunter move efficiently to the next set-up.
When the hunt is through, the TZ TR18 Turkey Recliner provides ample room to tote a tom inside its extra-large turkey compartment; its generous size and easy access opening accommodate even the heaviest of birds without causing damage to delicate feathers. A lightweight aluminum frame, channeled and air-cooled back pad and contoured fit dual waistband straps combine to make for a comfortable walk back to the truck.
Made In
Was this information helpful?