Product Overview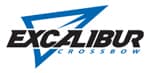 The Assassin is the ultimate combination of stealth, strength and performance. Generating upto 360 FPS from the world's quietest crossbow is now virtually effortless. Designed around the industry leading Micro platform, the Assassin is destined to dominate in tight quarters and in the stand. A crossbow has to perform everytime. 2 limbs and a string simplicity creates the reliability that no compound crossbow can deliver. Why trust complicated?
The Excalibur Assassin features several new game-changing innovations. Tje Charger Cranking System is a revolutionary, dead silent internal crossbow cranking system, eliminates the need to load your crossbow before entering the field in fear of spooking game. The Tru-Fit Stock is designed with a unique tool-less adjustment feature, the stock can instantly adjust from 12 – 15" length of pull while the cheekpiece also adjusts 2" horizontally, providing year round enhanced comfort, stability and accuracy for any shooter.
The Assassin features the Pro-Shot Trigger system which is a frictionless 2-stage match grade trigger that breaks cleanly and precisely every time without creep, producing repeated rifle-like accuracy at any distance. The full draw latch safely locks the sliding carriage at full draw, eliminating load on the cranking system. In addition, the precision alignment of the FDL and Sliding Catch ensures consistent anchoring for repeated shot to shot accuracy.
The unique front end assembly features the ability to be easily disassembled with a single bolt, and reassembled while consistently maintaining the same point of impact. It's the only takedown crossbow that comes with its own custom hard case.
Package Includes:
Assassin Crossbow
Tact Zone Scope with 30mm Rings
Sound Deadening system
R.E.D.S. Suppressors
Air Brakes
Anti-Dry-Fire System
Four Arrow Quiver
4 Quill Arrows with 100 Gr Field Points
Fail-Safe Strap
Bigfoot Stirrup
Compact Hard Case
Made In

United States of America
Was this information helpful?