Product Overview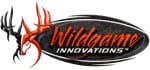 Features
18 MP Camera
90ft Illumination Range
42 High-intensity infrared LED's
Silent lens technology
Dual onboard camera system
Daytime camera for optimal picture quality
Nightime camera for improved clarity and illumination
Exposure control settings for improved image clarity
New dot matrix backlit lcd display for easy programming
New adaptive illumination technology
Less than ½ second rapid trigger speed
Photo and hd 720p with variable (5, 15 or 30 sec.) Video capabilities
Up to 32gb sd card and 8 AA batteries required (not included)
1-year warranty
Featuring high-resolution 18-megapixel processors and rapid sub-half-second trigger speeds, the Rivel 18 combines dual onboard day- and night-optimized cameras with all-new Adaptive Illumination Technology to record crystal-clear images and stunning 5-, 15- or 30-second HD 720p video clips. Adaptive Illumination actually detects the distance the moving object is away from the camera and automatically adjusts the image exposure accordingly. That means no more washed out images of game that is too close, and no more underexposed images of animals at the far end of the camera's range.
Additional features further enhance image quality. Customizable exposure control settings allow for fine-tuning of image clarity, while an anti-fog coating combats quality-robbing dew and moisture on the Rival's lenses. A new dot matrix backlit LCD display allows for fast and intuitive programming and control over all camera settings and operations.
Rival Cam 18 uses a 42-piece high-intensity LED infrared flash and has a detection and illumination range up to 90 feet. Best of all, Wildgame Innovations' SLS technology means that the Rival Cams capture all the action without making a sound.
Featuring remarkable battery life up to one full year on just eight AA batteries and the ability to accept up to 32 GB SDHC cards, these remarkable performers don't require undue levels of babysitting. Set them and forget them; check them only when you want to, not because you need to. Clad in Wildgame Innovations' TruBark HD textured finish, the Rival Cam models defy the eyes of both game and would-be camera thieves.
Made In
Was this information helpful?