Product Overview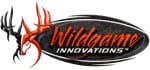 Features
24 MP infrared digital scouting camera
SLS (Silent Lens System) Technology
Dual onboard camera system
Adaptive Illumination Technology
Daytime camera for optimal daytime picture quality
Nighttime camera for improved nighttime clarity and illumination
Adaptive Illumination Technology
42 high-intensity LightsoutTM invisible LEDs
Illumination range up to 100 feet
Anti-fog lens coating to eliminate dew and moisture on camera lenses
Backlit buttons for easy programming in any conditions
Sub 0.5-second rapid trigger speed
High-resolution 24 MP photo and HD 720p or 1080p video (15 second) capabilities
Up to 1 year battery life based on average use
Requires up to 32 GB SDHC card (not included)
Powered by 8 AA cell batteries (not included)
Includes mounting strap and USB cable
True to the original, Wildgame Innovations' new Silent Crush 24 LightsoutTM features separate, day- and night-optimized on-board cameras and Adaptive Illumination Technology to ensure the highest quality still images and 15-second HD video clips in any lighting. The new Silent Crush 24, however, bumps photo resolution to an astonishing 24 megapixels, and users can now choose from HD 720p or HD 1080p video settings.
The improved Silent Crush 24 Lightsout employs a 42-piece high-intensity invisible Lightsout LED array to provide stealthy nighttime illumination out to 100 feet, while also featuring a lightning-fast sub-half-second trigger speed, glass lenses and special anti-fog lens coatings to combat quality-robbing dew and moisture – all designed to produce crisp images, day or night. Of course, the undetectable Silent Crush 24 also features WGI's patent-pending SLS (Silent Lens System) Technology to eliminate all shutter noise.
Wildgame Innovations cameras are known for ease-of-use and exceptional battery life, and the top-performing Silent Crush 24 Lightsout is no exception. With average use, eight AA batteries can power one of these worry-free cameras for up to a full year, minimizing potential game disruption by reducing the number of times a hunter must tend to it.
Made In
Was this information helpful?