Product Overview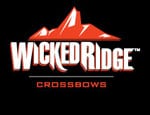 Features
Warrior Ultra-Lite Crossbow
TenPoint Multi-Line Scope
Wicked Ridge Instant-Detach 3-Arrow Quiver
Three XX75 Magnum aluminum bolts with practice points
At just 6-pounds, the American-Made Warrior Ultra-Lite measures a remarkably compact 15-inches wide and features newly designed 4S cams built to deliver tack-driving accuracy at blazing speeds up to 350 feet-per-second. The fully-integrated pass-thru fore-grip provides protection and comfort and is backed-up with elongated safety wings to help keep the shooter's hand and fingers safely below the bowstring release path. With a 3.5 lb trigger with auto-engaging safety, the Invader X4 has a smooth, crisp trigger-pull for increased accuracy.
The TenPoint Multi-line Scope is perfectly proportioned for a crossbow at only 7-inches long, this lightweight scope features fully-coated optics and three duplex crosshairs calibrated for 20, 30, and 40-yards. 7/8-inch mounting rings included.
The XX75 Magnum 20-inch, 2219 Easton aluminum arrow is fletched slightly offset with AAE EP-40 Elite Plastifletch 3 7/8" vanes. It is fitted with a 13-grain CPC carbon insert providing 7% F.O.C. and TenPoint's neon orange Superbrite Omni-Nock. Precision engineered by Easton to deliver 2.5 inch groups at 50 yards, Magnum shafts are inspected for straightness to within .003 and hand sorted for weight tolerance to within two grains per dozen.
Made In

United States of America
Was this information helpful?