Product Overview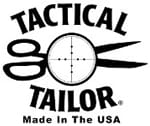 Tactical Tailor Fight Light line of tactical gear features the same combat tested designs as Tactical Tailor's regular gear but in a 30% lighter package. The Fight Light 5.56 Triple Hex Mag Panel holds up to 6 30-round 5.56 magazines in an open topped, flat configuration. Magazines are kept secure with bungee retention and the front magazine pockets are cut lower and very slightly offset for easier access to the front row of magazines when the panel is full. Attaches to modular webbing with 3 long MALICE Clips (included).
Made In

United States of America
Was this information helpful?