Product Overview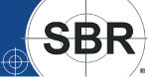 SBR is one of the few manufacturers to offer loaded ammunition for the 338 Spectre round, offering several different and potent loads for practice, hunting or defense. Like the .458 SOCOM, the .338 Spectre cartridge was developed specifically for the AR-15 family of gas-operated, detachable-box magazine-fed firearms. The cartridge is intended to fill the gap between traditional pistol caliber cartridges and existing rifle cartridges used in this weapon system. By offering ballistics similar to the .357 Maximum, the .338 Spectre offers great potential as a single shot, silhouette and small game cartridge. Furthermore, it allows the user to employ existing suppressors for the 9mm without modification, providing enhanced tactical firepower. Overall loaded length is similar to the ubiquitous 7.62 x 39 M43 and .223 Remington, and standard .223 caliber AR-15 magazines will accept a limited number of .338 Spectre cartridges. The standard .223 lower receiver for the AR-15 can be used without modification, and the rifle will function in both semi and full automatic modes. In addition to the AR-15 weapons platform, several other types of firearms can be made to accept this cartridge, including the Mini-14, T/C Encore and various bolt and pump action rifles. This ammunition is new production, non-corrosive, in boxer primed, reloadable brass cases.
The Hornady InterLock is designed to be a devastating hunting bullet and nothing less. The InterLock Ring - a Hornady exclusive - ensures that the core and jacket remain locked during expansion. The InterLock retains more mass, energy and momentum after impact and transfers that energy to the target. Its reliable stopping power has earned the InterLock a worldwide reputation as a bullet for serious hunters.
Made In

United States of America
Was this information helpful?