Product Overview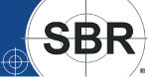 SBR is one of the few manufacturers to offer loaded ammunition for the 375 SOCOM round, offering several different and potent loads for practice, hunting or defense. Like the .458 SOCOM, the .338 Spectre cartridge was developed specifically for the AR-15 family of gas-operated, detachable-box magazine-fed firearms. Overall loaded length is similar to the ubiquitous 7.62 x 39 M43 and .223 Remington, and standard .223 caliber AR-15 magazines will accept a limited number of 375 SOCOM cartridges. The standard .223 lower receiver for the AR-15 can be used without modification, and the rifle will function in both semi and full automatic modes. This ammunition is new production, non-corrosive, in boxer primed, reloadable brass cases.
The Barnes Tipped TSX features a 100-percent copper body with rings cut into the shank. A polymer tip boosts the ballistic coefficient, improves long-range ballistics and provides fast expansion. The four razor sharp cutting petals double the bullet diameter making delivering "dead right there" performance. These revolutionary bullets from Barnes are made of 100% copper and contain no lead.
Made In

United States of America
Was this information helpful?