Product Overview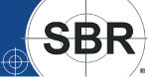 The HAM'R is designed from concept to completion to be the hardest hitting, most powerful (practical size) AR platform carbine ever produced, exceeding the ballistics of the .450 Bushmaster, .458 SOCOM and .500 Beowulf. By using an AR10 size bolt and barrel extension, this new cartridge is capable of handling maximum pressures of 46,000 PSI while enabling it to exceed 3,000 foot pounds of energy from a short 18" barrel. The 458 SOCOM operatiing pressures are 35,000 PSI.
The 458 HAM'R case is longer than the 458 SOCOM case. During normal chambering the HAM'R will not fit in a 458 SOCOM rifle. If you tried to chamber the same HAM'R cartridge repeatedly in a .458 SOCOM, the case shoulder could potentially set back the .040" that would allow chambering, thereby creating an overpressure situation that would most likely damage your .458 SOCOM rifle and potentially cause injury. This ammunition is new production, non-corrosive, in boxer primed, reloadable brass cases.
Lehigh Controlled Fracturing bullets are designed to deliver maximum terminal performance. Controlled Fracturing bullets are produced from either solid copper or solid brass and are pre-stressed at specific points so that after a predetermined penetration depth, the razor-edge petals deploy, releasing an energy spike and then separate and radiate outward from the primary path of the bullet. The bullet shank, now back to bore diameter, continues penetrating straight and deep along the initial impact path. Unlike traditional expanding bullets which mushroom and dramatically limit the bullet's penetration and provide only one wound path, Lehigh's Controlled Fracturing ammunition creates an initial energy transfer, multiple wound paths, and a deep penetrating base – a far more effective bullet. In personal defense applications, Controlled Fracturing technology is the most effective way to neutralize a threat. In an extreme high stress situation, where shot placement is likely not going to be perfect, this technology provides multiple wound channels coupled with a large energy transfer and a deep penetrating base, meeting all of the requirements for stopping a threat instantly.
Suppressor Safe — The projectile is machined from solid bar stock. This is not a frangible bullet produced from powdered metal.
Made In

United States of America
Was this information helpful?