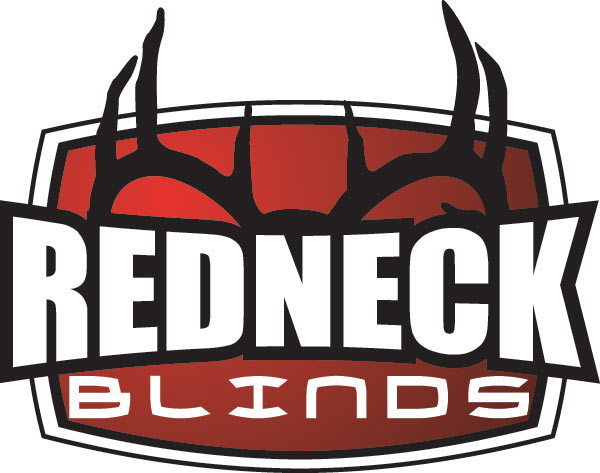 Features
Made from long-lasting fiberglass
Large tinted tempered, automotive-glass windows
Large horizontal glass windows for bow or crossbow hunting
2" roof overhang and window drip covers keeps rain off the windows
Acoustical foam on walls for sound control and insulation
High density foam pad under carpet for sound control and insulation
Highly functional gear console pre-installed
Built in shelves and gun holders help with blind organization
Marine-carpeted floor
EZ-Pull silent window opening system for horizontal windows
Instructional DVD and printed instructions included
Includes four 24" long leg stakes, a 30" ground anchor with 3/16" galvanized Cable and Turnbuckle for securing to ground
Frame constructed 3/16" powder-coated bent steel to resist rusting
Redneck Platinum series blinds set the standard for functionality and comfort when hunting. The EZ-Pull window opening system on the horizontal windows allows you to silently and quietly open the windows when that trophy shot presents itself. Made from long-lasting fiberglass with durable gel-coat finish.
The 2" roof overhang keeps rain off the windows, giving you a clear view of your hunting grounds. Acoustical covered upper and lower walls combined with a high density foam floor covered with a high quality marine carpet provides the ultimate in sound control and insulation. A mounted gear console and shelves with holders help organize your blind. Large tinted, tempered automotive-glass windows with whisper-quiet window hinges provide a clear view.
Automotive window gaskets and door molding keep your scent in, the blind dry and the pests out. Fiberglass bottom prevents rotting and varmint damage. Blind can be mounted to Redneck's heavy duty powder coated steel stands or their unique trailer stand or blind sled. The blind comes completely assembled. Instructional DVD and printed instructions to ensure safe setup. Made in USA.
Technical Information
Blind Material: Fiberglass
Base Material: Steel
Exterior Dimensions: 74" x 64" x 82"
Interior Dimensions: 68" x 58" x 80"
Height to Bottom of Platform: 5' or 10'
Window Dimensions:
Side & Back Windows: 25" x 14"
Door Windows: 18" x 10"
Side Windows: 25" x 14"
Corner Windows: 10" x 46"
Blind Only Weight: 350 lbs