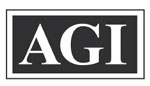 With this video, replacing a cracked or worn recoil pad with a completely new one couldn't be easier. Step by step instructions demonstrate 2 professional methods to recoil pad replacement. A recoil pad is even included in the set. 90 Minutes.

Technical Information

Host/Producer: American Gunsmithing Institute
Date Released: 2004
Running Time: 90 Minutes

Summary of Material:

Dig out that old shotgun or rifle that has a cracked or rotten recoil pad and professionally replace it. We have taken excerpts from AGI's "Practical Gunsmithing Course" and "Building the Custom Mauser Rifle" (creating a new step-by-step video) to show you two different professional methods of installing and fitting a custom recoil pad. Includes: adjusting stock length, repairing oversize stock holes, grinding and sanding pad to contour and shape, and how to avoid mistakes. Several fixtures are shown.

Made In {{countryOfOrigin}}