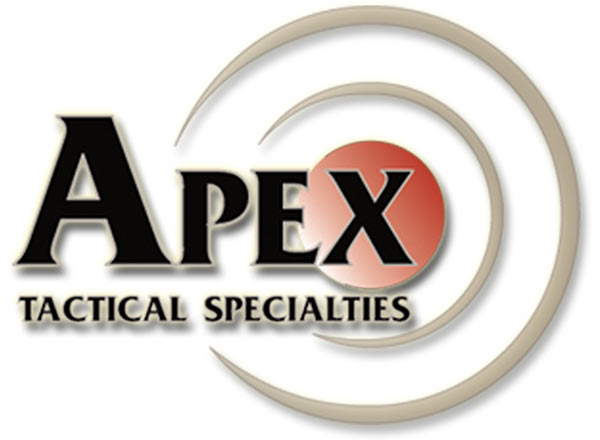 The Apex Tactical Enhanced Stabilization Attachment threads onto the threaded muzzle of a .223 or 5.56 caliber rifle to flatten out muzzle rise and reduce felt recoil. The gas jet on top of the compensator provides downward thrust to minimize muzzle climb and help keep the shooter on target for consecutive shots. Includes the crush washer. Fits most barrels chambered in .223 Remington or 5.56mm NATO with a threaded muzzle (1/2-28 tpi). Specifically designed and tested with AR-15 and Sig 556 rifles with a 16, 18 or 20" barrels.
Specifications:
Caliber: 223 Remington or 5.56mm NATO
Thread Pitch: 1/2 x 28 TPI
Overall Length: 2.6"
Diameter: .750"