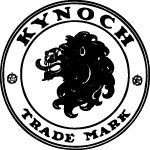 Kynoch Ammunition is widely respected as the true originator of the classic British Nitro Express Cartridges. In association with Eley Limited, Kynamco has brought back this legendary brand to produce those hard to find cartridges. With the use of blended, modern powders, Kynoch is able to match the ballistics of the original ammunition at safer pressures.

Woodleigh Weldcore Soft Nose bullets are traditional round nose soft point bullets featuring bonded cores using the Weldcore technology. Weldcore Soft Nose jackets are made from 90/10 gilding metal (90% copper: 10% zinc) 1.6mm thick. All jackets are made by deep drawing through several processes and are specifically profiled internally for optimum jacket wall taper. This gives them the feature of reliable controlled expansion at various impact velocities. Maximum retained weight is obtained by fusing the pure lead to the gilding metal jacket. This minimizes fragmentation of the nose section as it mushrooms, so that deep penetration for rapid and humane killing of tough animals is obtained.

Technical Information
Caliber: 500 Nitro Express 3"
Bullet Weight: 570 Grains
Bullet Style: Woodleigh Weldcore Soft Point
Case Type: Brass
Ballistics Information:
Muzzle Velocity: 2150 fps
Muzzle Energy: 5850 ft. lbs.
Made In {{countryOfOrigin}}