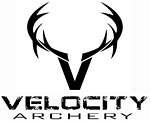 Pistol grip stock
Adjustable vertical front grip
Illuminated Reticle Crossbow Scope
The dictionary defines defiant as marked by resistance or bold opposition, as to authority; challenging. This crossbow from Velocity archery lives up to its name because it will defy the way that you think about a budget priced crossbow. Featuring an adjustable folding vertical front grip for added stability and impressive arrow velocities of up to 325 feet per second, this crossbow gives you the performance and features of crossbows twice the price.
Features
Adjustable folding vertical front grip
Ambidextrous Safety
String Suppressors to reduce vibration and noise
4 lb trigger pull
Ambidextrous, lightweight synthetic stock
Technical Information
Speed: 325 fps
Kinetic Energy: 95 ft-lbs
Draw Weight: 150 lbs
Power Stroke: 14.5"
Overall Length: 35"
Axle to Axle Width: 23"
Weight: 7.5 lbs
Arrow Length: 20"
Sight: 4x 32mm Illuminated Multi-Reticle Scope
Sight Battery: CR2032 (included)
Package Contents
4x 32mm Illuminated Multi-Reticle Scope
Detachable Quiver
Three 20" Inflix Carbon Bolts with 2" Blazer Vanes
Rope Cocker
Padded Sling
Rail Lube
Made In {{countryOfOrigin}}