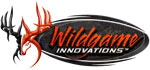 Features
6 MP resolution
1 second trigger speed
Time, date, temperature and moon phase stamping
Invisible flash technology
Redux Anti-blur technology
The Wildgame Innovations Razor 6 Lightsout camera is an economical and stealthy way to effectively scout your deer herd. The 27 high-intensity LEDs provide invisible black infrared flash that reaches out to 50' and won't spook flash-sensitive deer. Gone are the days of indistinguishable bucks at night. Redux anti-blur technology will ensure that your nighttime images are crisp and clear. A quick 1 second trigger speed will help you capture the entire deer, not just the back-end of one, and the FlexTime time lapse mode allows you to scout field edges in the daylight hours, helping you pinpoint the travel patterns of your deer herd. 720p HD video provides clear and crisp footage, while 32GB SD card memory capabilities allow for plenty of storage. The Razor 6 Lightsout runs on 8 AA batteries (not included) and will last up to 30,000 images. Includes USB cable, adjustable bungee mounting cord, Flextime software CD.

Note: Photo quantities and battery life based on camera usage and environmental conditions

Technical Information
Resolution:6 MP
Trigger Speed: 1 second or less
IR or Incandescent: Invisible black IR
Flash Range: Up to 50'
Video: Yes, 30 seconds
Audio on Video: No
Memory Card Type: SD, SDHC*
Memory Card Size: Will accept up to 32 GB Card
Memory Card Included: No
Multi-shot: No
Viewing Screen: No
Battery Type: 8 AA batteries
Batteries Included: No
Photo Stamping: Time & Date, Moon Phase, Temperature
Time Lapse Mode: Yes
External Display: No
Dimensions: 5"x 3.5" x 3"