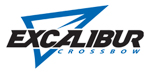 Realtree hardwoods HD finsh
Compact design
Traditional Stock
Ambidextrous manual safety
The Phoenix gives you all of the power that you need in a compact package. This small framed crossbow has more than enough energy for nearly any big game animal and weighs in at just 6.3 lbs. The Phoenix is proof that good things do come in small packages. If you want high performance without the excess bulk and weight, check out the Phoenix.
Technical Information
Speed: 305 fps (using 350 grain arrow with optional Flemish Dyna Flight string)
Kinetic Energy: 72 ft-lbs
Draw Weight: 175 lbs
Power Stroke: 14.5"
Overall Length: 37.5"
Weight: 6.3 lb
Arrow Length: 20"
Sight: Vari-Zone Crossbow Scope
Package Contents
Vari-Zone Crossbow Scope
Excalibur 4-arrow quiver
4 Firebolt arrows with points
Rope Cocking Aid
Made In {{countryOfOrigin}}