Product Overview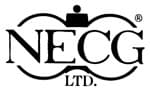 These traditional double set triggers are a great addition or replacement part. Requires use of Kick Off Bar (bar is not included with trigger, bar is sold separately, product number 130-407) and fitting by a qualified gunsmith.

Notes:
Triggers must be fitted to the Mauser trigger guard, locked in place (screw or soldered) and trigger guard must be fitted to allow clearance of triggers
Trigger Kick-off (130407) must be properly fitted to sear and case hardened

Made In
Was this information helpful?