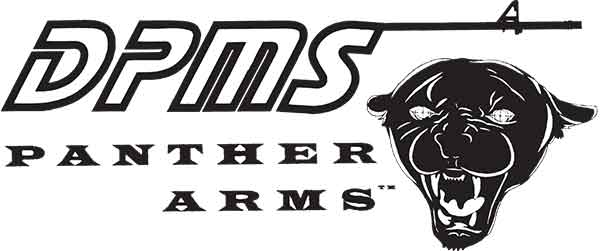 The DPMS Southpaw Sportical AR-15 Upper Receiver Assembly comes fully assembled and ready to install on any standard small pin, mil-spec lower receiver. The Sportical is constructed of Extruded 7029 T6 Aircraft Grade Aluminum and is of the "Slickside" variety, with a sleek profile devoid of protrusions through the elimination of the conventional AR-15 forward assist, case deflector, and dust cover. The result is a clean, minimalist appearance that is both fully functional as well as lightweight. The Southpaw Sportical provides an ideal foundation for left handed shooter, and a perfect platform for customization. All of these attributes and components combined make a solid, reliable upper, without adding anything extraneous that would increase both the weight and price of the upper. The Southpaw Sportical features a 16" Light Contour "Pencil" Barrel for reduced weight, a true 5.56x45mm NATO chamber for use with either commercial or mil-spec ammunition, and employs the versatile 1 in 9" rifling twist rate capable of stabilizing a wide selection of different bullet weights. The upper comes equipped with heat resistant GlacierGuard polymer handguards, single rail gas block, charging handle, complete bolt & carrier assembly, and an A2 flash hider. Aluminum parts are hard coat anodized to mil-spec, steel parts are manganese phosphate treated (parkerized) matte black.
Technical Information :
Upper Receiver: Flat-Top Low-Profile, Slickside
Barrel Length: 16"
Barrel Contour: Lightweight
Barrel Material: 4140 Chrome Moly Steel
Muzzle Thread Pattern: 1/2"-28
Chrome Lined: No
Barrel Finish: Parkerized
Twist Rate: 1 in 9"
Chamber: 5.56x45mm NATO
Bolt Carrier: Commercial
M4 Feed Ramps: Yes
Muzzle Device: A2 Flash Hider
Gas System Length: Carbine
Gas Block Diameter: 0.625"
Handguard: DPMS GlacierGuard 2-Piece Polymer
Sights: None
Extras: Single Rail Gas Block
Sportical uppers DO NOT include or have provisions for a forward assist, shell deflector, or dust cover.
NOTE :
All DPMS upper receivers are factory test fired for functionality before shipment.
Made In {{countryOfOrigin}}