Product Overview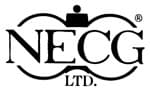 This ramp is a great start to a custom front sight. Banded model features a barrel band for a secure fit. Add a universal front ramp and hood for a complete set up. Furnished in the white.

Notes:
Elegant and practical front sight/ramp combination. Ramp hood slides on from the front and is held in place with a set screw. Uses Universal Front Ramp hoods 477705, 946,223, 992991, 815783
Made In
Was this information helpful?