Product Overview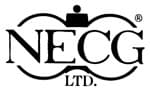 This steel front ramp is ultra practical with a modular plunger design that allows quick installation and removal of any of the Masterpiece front sights and hoods. Available in several barrel diameters, each with its own ramp height. The bands are also stretchable to accommodate custom barrel dimensions. Internal diameter is straight, not tapered. Furnished in the white.
Notes:
Elegant and practical front sight/ramp combination
Front sights and ramp hood held in place with plunger locks
Offered in different sizes and band may be stretched to fit barrels, inside diameter not tapered
Uses Masterpiece Ramp Interchangeable front sights
Overall length 3.345", band length 1.180", top flat length 1.100", width .335, set back .190"
Made In
Was this information helpful?