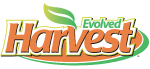 EZ Plot CRUSH is a fast growing and nutritious NO-TILL food plot mix that is easy to plant without the strenuous work of using heavy equipment. This highly adaptable food plot can be planted in the most remote and hard to reach areas where disking the soil is not an option.
How to use:
Select a Plot Area: Look for a level area that gets at least a half day of sunlight. An area in the woods that was recently cleared or an abandoned field are perfect for EZ Plot no-till applications.
Ground Preparation: Remove weed competition & leaves by raking, spraying or mowing. It is still important to give the seeds in EZ Plot as much help as possible to reach bare ground, contact with the ground is required for any seed to grow.
Fertilize and Lime: A soil test can be used to determine exact fertilizer and lime needed. If a soil test cannot be performed, use the following recommendations:

150 lbs of 13-13-13 fertilizer per 1/2 acre or equivalent.
1000 lbs of Lime per acre in areas where soil is known to be acidic.

Broadcast Seeds: Spread the seeds evenly over the prepared area at the rate of 10 lbs per 1/2 acre. If the ground has not been broken with machinery, dragging the plot with fencing will help ensure ground contact with the seed.
Maintenance: When the plot grows to 3" tall you can fertilize again with up to 20 lbs of ammonium nitrate per 1/2 acre or equivalent. This will help establish your plot but only use when the ground is moist to reduce the chances of burning. You can repeat this step again to push your plot to keep producing forage faster as the deer begin to forage heavily on the plot.
Made In {{countryOfOrigin}}