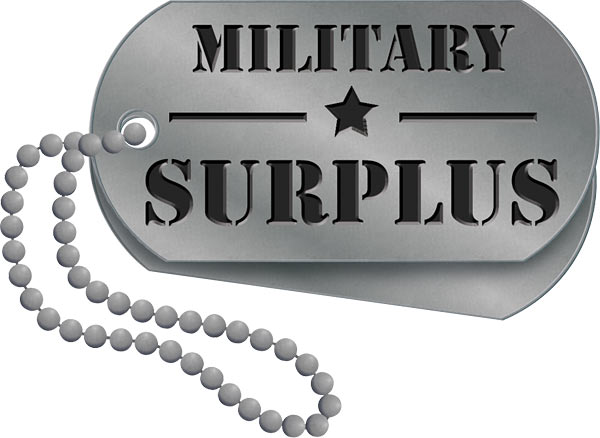 Features:
Low-profile design
Night-vision compatible frame
Full framed gill-like ventilation design
Built from the ground up to meet military certifications, these Arena Goggles are 100% authentic and offer a super wide-field of view. These goggles offer and impressive anti-fog, scratch resistant lens system surrounded by a gill-like ventilation design that maximizes airflow while preventing debris from entering the goggle. These goggles are also highly compatible with helmets, night-vision systems, weapon lights, and binoculars. Although you may not be leading an elite team of soldiers on a classified mission, these goggles are great during those snowy winter months, on the windy ranches of New Mexico, or even as a pair of shop goggles.
Grade 1: Excellent to New/Unissued – These Military Surplus Arena Goggles are genuine U. S. Government issued. Products may be outside of original manufacturer's packaging but will show little to no signs of wear. Goggles include all lenses, cases, and cleaning rag.
Grade 2: Good to Very Good - Product may show signs of light wear and staining but maintain 100% of original functionality. Goggles may be missing case and/or cleaning rag. Lenses will be clear and clean but head band may show some wear and be faded.
Grade 3: Fair to Serviceable - Products show signs of heavy use and staining. Goggles may be missing case, lenses, and/or cleaning rag. Lenses will be dirty and light to moderate scratching may be present. Head band will be faded and stretched out slightly from use.
Made In {{countryOfOrigin}}