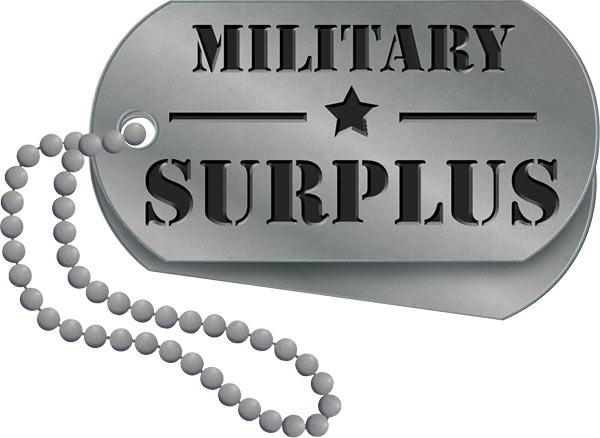 This Military Surplus Waterproof Bag is a nylon bag with a draw-string closure. The bag features a rubber lining on the inside to keep your gear dry no matter the weather. You can use the bag by itself, or inside your pack as a waterproof liner. This bag is a must have for anyone that may encounter inclement weather when out in the field.
Technical Information
Dimension: 24" x 30" (Laid flat)
Note:
Grade 1: Excellent to New/Unissued - All Military Surplus Waterproof Clothing Bags are US Government issued. Products may be outside of original manufacturers packaging but will show little to no signs of wear.
Grade 2: Good to Very Good - Bags will show signs of light wear and soldier's names may be printed/written on the exterior of the bags but these products are 100% serviceable. The interior rubber coating may show signs of discoloration but will be pliable and waterproof.
Grade 3: Serviceable to Fair - The interior rubber coating may show signs of light cracking and the exterior shell may have frayed seams. Draw string may be missing. All imperfections will be less than 1/2" in size and can easily be covered with a rubber patch/wader repair kit.
Made In {{countryOfOrigin}}