Product Overview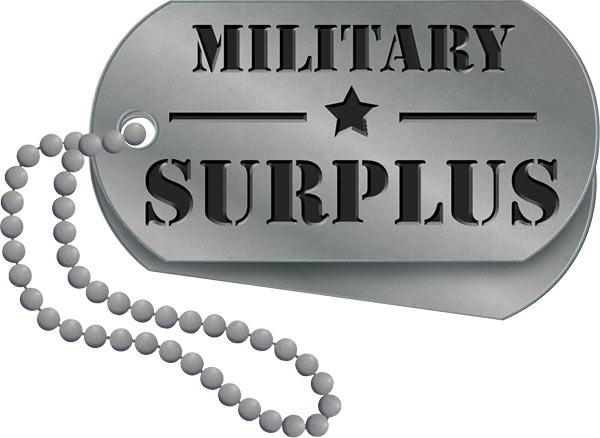 The Entrenching Tool is a lightweight, folding shovel that been standard issue for the United States Armed Forces and NATO personnel for several decades. These Entrenching Tools are genuine surplus and since their initial adoption by the U. S. Military, they have been improved significantly. The most recent modifications include a "D" shaped handle for better ergonomics and the innovative tri-fold design allows the shovel to be compacted smaller than ever before when not in use. Because these Entrenching Tools are actual GI surplus, they are not made from inferior materials such as aluminum, but instead are constructed of steel and hard-coat anodized according to military specifications. Strong and weather resistant, these handy shovels are used by campers, hikers, survivalists and general outdoorsmen alike. As an added bonus, it's easy to take with you wherever you go. Simply fold and stow inside the included MOLLE II compatible carriers. No matter what the task at hand is, these Entrenching Tools are built to handle it!

The Military Surplus MOLLE II Entrenching Tool Carrier fits perfectly over military issue entrenching tools. The carrier comes in ACU camouflage with two MOLLE straps on the back making it easy to strap onto a load bearing vest, belt, or pack. There is a metal grommet at the bottom for draining liquid out of the carrier. The quick release buckle allows the Entrenching Tool to be accessed easily while still securing it firmly during travel. The carrier has reinforced sides in addition to the durable Cordura fabric that keeps the blade of the Entrenching Tool from cutting into the fabric.
Grade 1: Excellent to New/Unissued - All Entrenching Tools and MOLLE II Entrenching Tool Carriers are US Government issued products. Products will be outside the original manufacturer's packaging and may have slight marks from shipping uncovered but no rust and all paint will be present. Carriers may have slight marks on the plastic buckle but will be minimal.
Grade 2: Good to Very Good - Tools may have slight surface rust on cap by the handle and slight surface rust on exposed metal on the front and back of the shovel head. Blade will show some use but will be in overall good condition. Dirt may be present on the shovel from prior use. Carriers may be faded and may show staining. Buckle may be scratched up from use but will not be broken. May have slight fraying at the bottom where the entrenchment tool rubs.
Grade 3: Serviceable to Fair - Tools may have rust on cap by the handle and rust on exposed metal on the blade. Rust on blade will be able to be felt when touching the blade. Blade may have been used heavily and may need to be re sharpened. Carriers will show heavy signs of use. Fading and Dirt stains may be present. Buckle on the case may have stress cracks in them but will still hold and be functional.
Made In
Was this information helpful?