Product Overview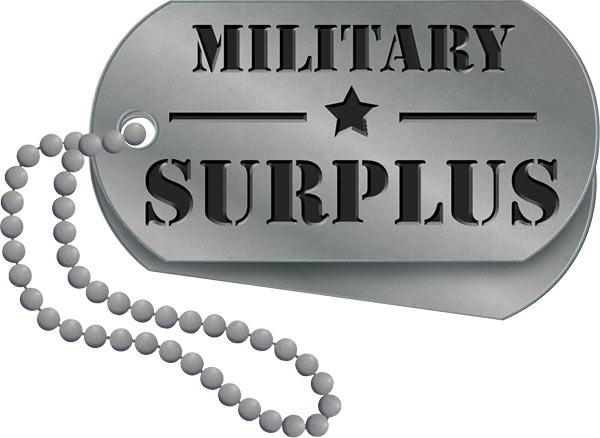 Features
Lightweight, aluminum construction canteen cup
Two Folding Metal Handles
Cup fits over a 1 QT military issued canteen
Screw on canteen cap
Durable polymer construction canteen
2 ALICE clips securing the carrier
This 3 piece Military Surplus Canteen Kit is perfect for outdoor enthusiasts, camping and emergency preparation kits. The lightweight, aluminum canteen cup was designed to fit tightly over the bottom of a 1 QT military surplus canteen for better transportation. The fold out handles allow you to drink hot coffee without burning your hands. This durable piece of equipment is the perfect match for your 1 QT canteen and is extremely useful for warming up food or beverages. The Military Surplus Canteen is an ideal way to stay hydrated while in the field. The polymer construction is lightweight yet durable and built to hold up to strenuous desert heat. Keep your canteen protected with the Military Surplus Canteen Cover. This cover will fit firmly over the entire canteen except the cap and helps keep your water cool for long hikes. It also comes with two ALICE clips on the back providing you with multiple ways to bring it along.
Includes:
1 QT canteen
1 QT canteen carrier
Canteen cup
Note:
Grade 1: Excellent to New/Unissued – All Military Surplus Canteen Kits are US Government Issued products and are rated in excellent to new/un-issued condition. Products may be outside of original manufacturer's packaging but they will show minimal or no signs of wear.
Grade 2: Good to Very Good – Products may show signs of light wear or fabric/material may be faded and names may be written on the canteen (or pouch if applicable) but they retain 100% of their original functionality.
Grade 3: Fair to Serviceable – These will show signs of heavy use and may show signs of fading and dirt. Products may have small imperfections but all snags/tears/burns/holes will be less than 1/2" in size. Product may be missing snaps, straps, or clips.
Made In
Was this information helpful?