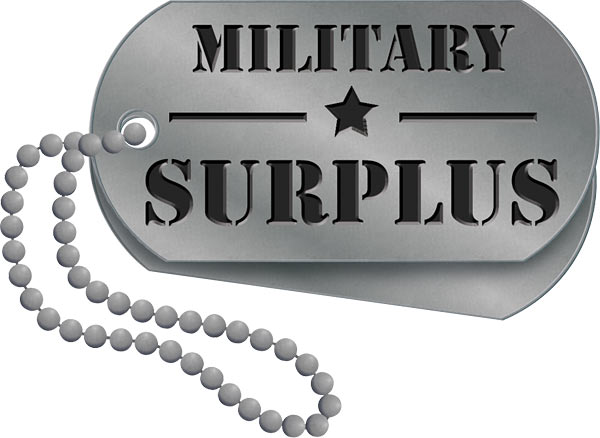 Features
Lid is removable
Steel construction
Wire handle below latch on each end, top of can is flat
Military Surplus Ammo Cans have hundreds of uses around the home, shop or range. This can size was originally used to hold 30 caliber belted machine gun ammunition but has been adopted to hold demolition ignition systems and many other items. These Ammo Cans feature sturdy steel construction with waterproof seals. The buyers at Midway purchase these cans in bulk from different suppliers and grade them before they are placed into inventory. Each can is visually inspected and lids are manually opened to ensure proper range of motion. Cans with heavy internal rust are discarded and any debris is removed before can is sealed and labeled with the proper grade.
Technical Information
Material: Steel
Outside Dimensions (approximate): 10" x 3-1/2" x 7"
Note:
Grade 1: Excellent to New/Unissued – All Military Surplus Ammo 30 Caliber 10" x 3-1/2" x 7" cans are US Government Issued products and are rated in excellent to new/un-issued condition. Gasket is fully intact for water tight storage. Products may be outside of original manufacturer's packaging but they will show minimal or no signs of wear.
Grade 2: Good to Very Good – Products may show signs of light wear but the interior will be dry and free of rust/debris. Exterior of can may have dust or water spots due to outdoor storage and small amounts of surface rust may be present at bottom corners but will not exceed 3/8" in diameter. Cans may have small amounts of spray paint covering military designations.
Grade 3: Fair to Serviceable – These may show signs of heavy use and may show signs of fading, and dirt. Grade 3 cans will have surface rust in the bottom corners, light rust on the interior and/or may have light rust on lid from metal banding. These cans may have been bent in transit and manually straightened. Cans may have spray paint covering military designations.
Made In {{countryOfOrigin}}