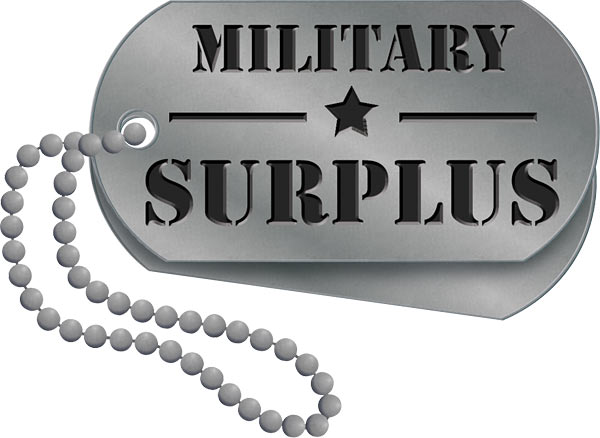 Features
7" blade with a saw tooth top edge
Durable polymer scabbard with quick-release clip and wire cutter
Black zinc phosphate coated blade
Adopted in 1984 as a replacement for the M7 bayonet, these genuine U. S. Government issued M9 Bayonets were designed for the AR-15, M16 and M4. The muzzle ring fits over the tip of the barrel, and the handle of the bayonet has two level locking mechanisms to secure it firmly to the rifle lug. As opposed to other 1095 carbon steel options, the M9 features a maintenance-free 420 stainless steel blade far less prone to rust, with saw teeth milled into the spine. The textured thermoplastic nylon handle provides a great grip in all situations. The included scabbard has a snap closure strap and interfaces with the hole in the M9 blade to create a functional set of wire cutters. Whether your a collector or tactical enthusiasts, the M9 Bayonet with scabbard is a great addition to your gear.
Technical Information
Folding or Fixed Blade: Fixed
Blade Steel: 420 Stainless Steel
Handle Material: Thermoplastic Nylon
Blade Shape: Clip Point with Saw Tooth Top Edge
Blade Tang: No
Serrated: No
Carry Options: Polymer scabbard with quick-release clip and wire cutter
Blade Finish: Zinc Phosphate Coated
Rockwell Hardness: 53 - 57 RC
Blade Length: 7"
Blade Thickness: 0.24"
Overall Length: 12.25"
Weight: 16 oz
Note:
Grade 1: Excellent to New/Unissued - Military Surplus Ontario M9 Bayonets are genuine U. S. Government issued. Bayonets will be clean and show little signs of use. Small amounts of oil and light blemishes may be present.
Grade 2: Good to Very Good - Bayonets may show signs of use. Nylon strings may be missing and light debris may be present on the scabbard and bayonet. The handle may have painted numbers or initials on them. Blade may need a touch up, but no serious nicks or blemishes on the blade.
Grade 3: Fair to Serviceable - Bayonets may have slight rust blemishes and Nylon strings may be missing and scabbards may be mismatched. Product may also have broken or missing wire cutter, broken or missing belt clips, and/or broken or missing retention strap snaps. The handle may have painted numbers or initials on them.
Made In {{countryOfOrigin}}