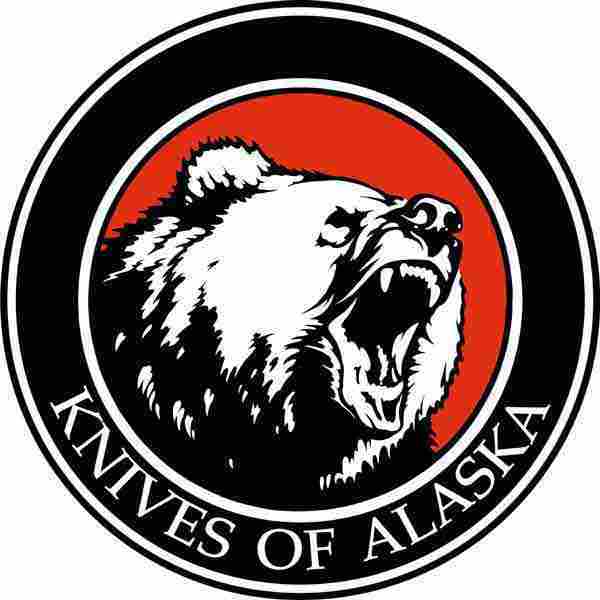 The legendary Knives of Alaska have been field proven in the most extreme and abusive hunting conditions, and passed with flying colors. Designed by professional guide Charles Allen, Knives of Alaska are expertly designed and feature the ruggedness and durability you need to handle all your hunting and skinning tasks. Holding a Knives of Alaska knife in hand reveals the quality and craftsmanship that professional guides and hunters across the world have come to trust.

The Knives of Alaska Triple Knife Combo Knife Set includes anything every big game hunter needs for processing your trophy. The Brown Bear Fixed Blade Knife was the original knife designed by Charles Allen for big game. The Brown Bear's unique design makes it perfect for skinning, quartering, and boning big game in the field. The rounded "Cleaver" style blade makes skinning extremely easy, and reduces the risk of slicing holes in your trophy's cape. The D2 Tool Steel blade is Double Drawn Heat Tempered for maximum edge retention. The knife comes hand sharpened from the factory with a special convex edge, that remains sharp through many uses. The Stag handle are classic and durable.

The Knives of Alaska Light Hunter is designed specifically for hunters who need a powerful blade to cut through medium-size bones and perform heavy duty skinning tasks. Deer, sheep, and mountain goat hunters, who hunt on extended, strenuous, high altitude expeditions, will find it to be an excellent tool that keeps the equipment weight to a minimum, yet still has enough heft to do field-dressing jobs easily and efficiently. Each Light Hunter is hand made from the same incredibly tough, fully annealed, double-drawn and cryogenically-treated D2 tool steel as the award-winning Brown Bear. The blade is a full 1/4" thick, just like the big Brown Bear; however, it is 3" shorter. Knives of Alaska also added a large capacity gut-hook, so the thick hair of sheep, mountain goats, elk, and big northern whitetails will not "ball up" as experienced with smaller gut-hooks.

The Knives of Alaska Cub Bear Fixed Blade Knife is perfectly designed for caping your next trophy. The high quality D2 Tool Steel, Double Drawn Heat Tempered blade, holds an edge extremely well. The slim handle and finger choils are designed to give you full control over the fine Clip Point blade, making tedious caping tasks easier. The blade design also works very well as "Bird and Trout" knife for field dressing birds and other small to medium sized game. The Cub Bear features a Stag handle that is very comfortable. When you need good caping knife, pick up a Cub Bear, the choice professional hunters and taxidermist have been using for years.
Blade Shape: Skinner/Cleaver, Bear Cub - Clip
Rockwell Hardness: 59-61
Blade length: Brown Bear - 6.5", Light Hunter - 3.5", Cub Bear - 2.75"
Blade Thickness: Brown Bear - 0.25", Light Hunter - 0.25", Cub Bear -
Overall Length: Brown Bear - 10.25", Light Hunter - 7.5", Cub Bear - 6.5"
Made in USA!
Made In {{countryOfOrigin}}