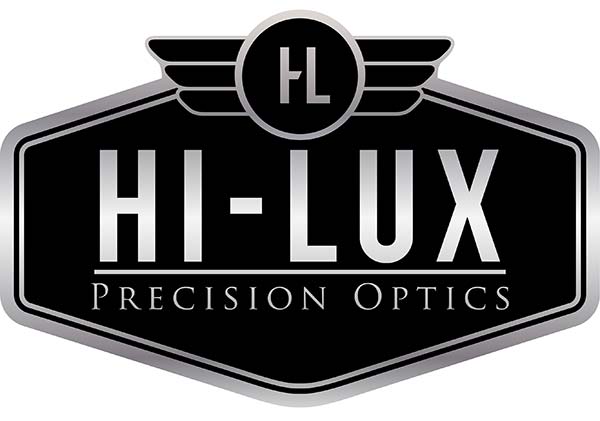 Features
Uni-Dial Programmable Zeroes- The elevation turret features a series of 10 movable flags, or indicators, which can be used to hold the zero of different loads for various rifles. Once set, all the shooter has to do is turn the flag for that range to align with an index mark at the base of the turret.

Glass Etched MLR Reticle- Glass etched reticle allows for more intricate reticle design. This reticle is designed for estimating range up to 1500 meters.

Illuminated Reticle- Illuminated circle and center dot allow for quicker target acquisition. Available in green or red illumination.

Multi-Coated Lenses- All exterior air-glass lenses are treated with DiamondTuff14 to ensure optimal light transmission for more visibility in low light situations.

Nitrogen Gas Purged - All scopes are purged with nitrogen gas to ensure they remain fogproof for wide range of temperatures.

Waterproof- Rubber O-ring prevents moisture, dust and debris particles from penetrating the scope.

Second Focal Plane- The reticle stays the same size even when adjusting the magnification of the scope. Allows operator to easily estimate range.

Perma-Coat- Soft-luster blue-black finish coat is applied to the body of the scope. Ensures coat is wear resistant and protects exterior from scratches.

Tri-Center Spring Tension- Offers more accurate adjustment tracking for windage and elevation.

One piece Aluminum Tube- Single piece rifle scope construction allows for optimal waterproofing and tensile strength design.

Minute of Angle Adjustment- 1 click equates to ½ MOA elevation adjustment and ¼ MOA windage adjustment
Pre-calibrated vertical (elevation) adjustment knobs or dials have been in use for about 100 years. The problem is that at the longer ranges, it is not practical to provide dials to cover a large variety of calibers. It is further compounded by other factors such as different bullets, barrel lengths, etc.

Although the Hi-Lux Camputer Model 1000 ART scope opened up whole new dimensions to the world of long range shooting, there are many precision long range shooters who still want to use a conventional style scope. In the past there were two options for long range shooting: shoot a specific load or tape a chart of computes to the rifle stock. The Uni-Dial is designed to solve the problem.

By using a series of ten moveable indicators or flags, the shooter can set the range zero points himself. The dial is calibrated in minutes so that the flags can be set according to the ballistic data. Once set, the flags are locked in place and the dial is operated in a conventional manner. The vertical dial has a 0.5 minute click adjustment and the windage knob has 0.25 minute clicks. Both adjustments have a stop to prevent the shooter from getting lost as to where his or her zero is. But both adjustments can be unlocked from the stops to permit zeroing.

The flags are numbered from 1 to 10. All allow the shooter to pre-program elevation and windage for up to ten different ranges, or with different loads – and each can be locked in place and returned to zero within seconds. The total minutes of elevation change is about 60 MOA. There are about 20 minutes for initial zeroing. One full-turn for the change of elevation is 40 MOA.
Technical Information:
Tube Diameter: 30mm
Adjustment Click Value: .5 MOA elevation; .25 MOA windage
Adjustment Type: Click
Exposed Turrets: No
Finger Adjustable Turrets: Yes
Turrets Resettable to Zero: Yes
Zero Stop: Yes
Turret Height: Medium
Fast Focus Eyepiece: Yes
Lens Coating: DiamondTuff14
Warranty: Limited Lifetime
Rings Included: No
Sunshade Included: No
Sunshade Length: N/A
Lens Covers Included: Yes
Power Variability: Variable
Min power: 4x
Max power: 16x
Reticle Construction: Glass-etched
Reticle: MLR
Illuminated Reticle: Yes
Battery Type: CR2032 (2 included)
Holdover reticle: Yes
Reticle Focal Plane Location: 2nd
Parallax Adjustment: Top Angle adjustable
Finish: Matte
Water/Fogproof: Yes
Shockproof: Yes
Objective Bell Diameter: 58mm
Ocular Bell Diameter: 45mm
Eye Relief: 3.25"
Exit Pupil Diameter: 10-3"
Weight: 1.92 lbs
Max Internal Adjustment:
Windage: Not listed by manufacturer
Elevation: Approx. 60 MOA
Field of View at 100 Yards:
Dimensions, in inches unless otherwise stated
Length: 14.1
Objective Bell Diameter: 2.28
Ocular Bell Diameter: 1.77
Made In {{countryOfOrigin}}