Product Overview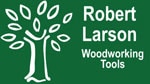 Tool removes broken screws, leaving a neat hole that can be easily filled. For use with a power screwdriver or drill. Size listed will be the diameter of resulting hole.

Notes:
Intended to be used in an electric drill
Turn extractor counterclockwise and it will cut a hole around a broken or damaged screw. The hole left by the extractor can then be filled with a dowel or plug.
Use 1/4" extractor for screws up to #8 size.
Use 5/16" extractor for screws up to #10 size.
The size listed in the product description is the size hole that will be left in the wood by the extractor.

Made In
Was this information helpful?