Product Overview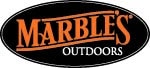 Features:
Capacity: 50-rounds of .22 LR, 30-rounds of .22 WMR, or 30-rounds of .17 HMR
Clip for attachment to belt
Organizes ammunition in 10 staggered holes
Detents on the sliding lid allow access to the holes individually, without dumping out additional rounds
When the lid is slid open for access, each hole will allow the rounds to dump out in your hand - this loader is not designed to fit onto the magazine tube
Intended to protect cartridges from dust and dirt
The Catch 22 storage and dispensing container offers shooters a better, safer option than their pockets for carrying 22 caliber rimfire ammunition. The compact polymer unit has separate vertical chambers, each capable of accommodating a mix or 22 LR, 22 WMR, or 17 HMR ammunition. The sliding lid allows the user to access a single row of cartridges at a time, allowing a fast and fumble-free reload. The container attaches to a belt or pocket for convenient access, and protects your ammunition from the elements, dirt and debris.
Made In
Was this information helpful?