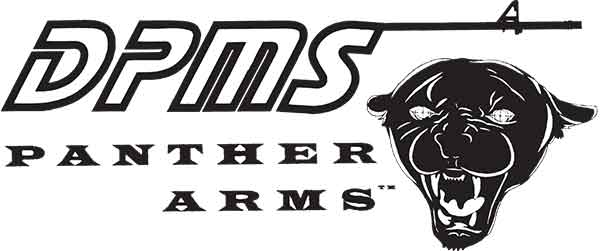 This DPMS Enhanced Oracle AR-15 Upper Receiver comes fully assembled and ready for installation on any standard small pin lower receiver. The Oracle is an excellent entry-level upper assembly that incorporates the versatility of a Forged A3 Flat-Top configuration in selecting a preferred sighting arrangement with a solid, fully functional foundation of quality components. The Enhanced Oracle improves upon the original concept with the addition of a rock solid Yankee Hill Machine Lightweight Specter Length Quad Rail Handguard. This Free Floating Handguard covers a low profile gas block at the carbine gas port position. At 9.675" it is slightly longer than Mid-Length, providing for increased room to add tactical accessories and allowing for the off-hand to be placed farther out toward the muzzle for better target-to-target transitions and added control during recoil.
The Enhanced Oracle features a 16" Light Contour "Pencil" Barrel for reduced weight, a true 5.56x45mm NATO chamber for use with either commercial or higher pressure military surplus ammunition, and employs a versatile 1 in 9" Rifling Twist rate that is capable of stabilizing a wide selection of different bullets up to about 69 grains in weight. The upper comes complete and ready to fire with an ejection port door, forward assist, shell deflector, charging handle, complete bolt & carrier assembly, and an A2 flash hider. Aluminum parts are hard coat anodized to mil-spec, steel parts are manganese phosphate finished (parkerized) matte black.
Technical Information
Upper Receiver: A3 Flat-Top
Barrel Length: 16"
Barrel Contour: Lightweight
Barrel Material: 4140 Chrome Moly Steel
Muzzle Thread Pattern: 1/2"-28
Chrome Lined: No
Barrel Finish: Parkerized
Twist Rate: 1 in 9"
Chamber: 5.56x45mm NATO
Bolt Carrier: Commercial
M4 Feed Ramps: Yes
Muzzle Device: A2 Flash Hider
Gas System Length: Carbine
Gas Block Diameter: 0.750"
Handguard: 9.675" YHM Lightweight Specter Quad Rail, Free Float
Sights: None
Extras: Low Profile Gas Block
Oracle comes with ejection port door, forward assist & shell deflector
NOTE:
All DPMS upper receivers are factory test fired for functionality before shipment.
Please Note: Installation of AR-15 upper assemblies with certain features including, but not limited to: flash hiders, bayonet lugs, and threaded muzzles may violate state and/or local laws.
Made In {{countryOfOrigin}}