Product Overview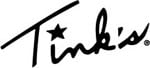 Features
Attracts game and covers human scent
Smokes for approximately 2 hours
Scent sticks to everything it contacts
Contains 6 per pack
These smoking sticks attract deer and cover human scent which eliminates the need to carry both lure and cover scents. The scent this stick produces while burning will stick to everything it comes in contact with, and the scent remains even after the stick has burned completely up. This package contains 6 sticks which will burn for approximately 2 hours each. No mess and will not freeze.
The rut scent contains two different scents to attract bucks. The all-season scent contains 10 different scents to attract deer.
Made In
Was this information helpful?