Product Overview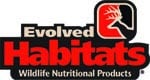 Features
Full of minerals
Quick and easy to use
Buck Jam is a gooey gel-like mineral lick that is jam full of sweet flavors and minerals. Deer are attracted instantly to the Buck Jam site, where they will begin licking and enjoying the minerals at once. The intense aromas attract and are reinforced by a flavor that keeps deer coming back... time and time again!
How to use:
Pour directly on the ground - Unlike other mineral supplements, Buck Jam attracts instantly once it gets out of the bottle. So all you need to do is pick your area, clear away debris and pour it out. Some of the minerals will begin slowly soaking into the soil to continue to attract deer back over a longer period of time.
Pour over decaying stumps, logs or other decaying matter - Buck Jam will very slowly begin to soak into the decaying wood it is poured on. Once saturated with the minerals and flavors, the decaying wood becomes a target of deer and other wildlife seeking sweet minerals in the woods.
Mix with grains or pour over feeds - Many times quality feeds go untouched by wildlife because they are unusual to the deer in the area. You can enhance your feed and jump start usage by introducing a flavor that they cannot resist. You can also allow the Buck Jam to dry onto grain before putting it out and then broadcast the grain over a 20' x 20' area to make them take their time eating it. (Use 1 qt per 25 lbs of grain.)
Made In
Was this information helpful?