Product Overview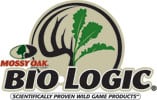 BioLogic New Zealand Full Draw is a blend of New Zealand brassicas, clover and wheat. It germinates quickly to attract whitetails early and the brassicas provide forage in the later months of the season. This blend provides a high level of nutrition.
Seed Content:Brassicas, Clovers, Wheat
Canadian Planting Zone: N/A
North Planting Zone:Late Summer
Transitional Planting Zone: Late Summer
South Planting Zone: Early Fall
Seeding Rate: 10 lbs per acre
Planting Depth: 1/4 Inch
Fertilizer Recommendations: 13-13-13 fertilizer @ 350-400 lbs/acre
Made In
Was this information helpful?