Product Overview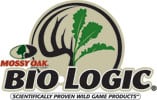 BioLogic New Zealand Clover Plus is a perennial blend of New Zealand red and white clovers mixed with chicory. The clover has been genetically enhanced to produce larger leaves to provide more nutrition while the chicory provides exceptional nutrition during the most important months for whitetail growth. Both varieties of plants are drought resistant and provide a high level of nutrition.

Seed Content:Red Clover, White Clover, Chicory
Canadian Planting Zone: N/A
North Planting Zone:Spring
Transitional Planting Zone: Spring, Late
South Planting Zone: Late Fall
Seeding Rate: 9 lbs per acre
Planting Depth: 1/4 Inch or less
Fertilizer Recommendations: 0-20-20 fertilizer @ 300-400 lbs/acre
Made In
Was this information helpful?