Product Overview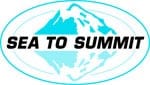 Features:
Unique compression idea - allows air to be pushed out to compress, but water can't get in because of the waterproof, air permeable eVent® fabric base
Rugged 70 D nylon body & lid
Waterproof seams - double stitched and tape sealed
Roll top Hypalon® closure with lid and 4 straps evenly compresses and maintains compressed size
Reinforced stitching on all stress points
Pull handle on the bottom
Super compact and very light
Sea to Summit uses a new concept in compression dry bags - there is no valve. This innovation uses an air-permeable base made of eVent® waterproof fabric, which allows air to be pushed out of the bag, but won't allow water to get back in. Suitable to keep contents dry in any wet situation where the bag is not submerged.
The eVent® Compression Dry Bags are constructed of rugged 70 D nylon in the body & lid. All seams are double stitched and tape sealed for waterproof protection. A roll top Hypalon closure with lid and 4 straps evenly compresses and maintains the compressed size. All stress points are reinforced and a pull handle on the bottom rounds out the design.
Proper Use:
Any roll-top dry bag must be closed properly to ensure water can't get in. Begin by folding the Hypalon® strip down first and be sure to have at least three rolls before closing the buckle.
Avoid contact with sharp objects or subjecting the bagto high abrasion, as this could compromise the waterproof fabric.
Like all manufacturers of roll-top, fabric dry bags, Sea to Summit recommends that sensitive electronic devices be "double bagged" (i.e. putting electronics inside one dry sack then placing this inside a second dry sack). For maximum protection, the use of a waterproof hard case should be considered.
Not intended for situations where dry sack will be submerged under water.
| Sea to Summit eVent Compression Dry Bag | Dimensions | Weight | Volume (Maximum/Minimum) |
| --- | --- | --- | --- |
| 6 Liter | 6" x 14" | 3.7 oz | 6 Liters/ 2 Liters |
| 10 Liter | 7" x 16" | 4.5 oz | 10 Liters/ 3.3 Liters |
| 14 Liter | 8" x 18" | 5.2 oz | 14 Liters/ 4.5 Liters |
| 20 Liter | 9" x 20" | 5.9 oz | 20 Liters/ 6.7 Liters |
| 30 Liter | 10.5" x 23" | 7.4 oz | 30 Liters/ 10 Liters |
Made In
Was this information helpful?