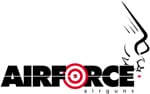 Features:
Lightweight
No recoil
Extended scope rail
Pressure relief device
1" high scope rings
Adjustable power
Spin-Loc air tank
Typical groups are 1" or less at 75 yards
Includes Refill Clamp for use with standard SCUBA tank
The CondorSS combines the major attributes of the TalonSS' quiet operation and the Condor's high power levels. New sound reduction technology and the 18 inch barrel work together to offer most of the standard Condors' hunting and pest control capabilities at a dramatically reduced noise level.
Spin-Loc spare tank systems provide you with the ability to fill the Spin-Loc tanks directly from a standard quick disconnect without removal of the air tank from the gun. The lack of need to remove the air tank for recharging has allowed us to also install a pressure gauge.
Made In

United States of America