Product Overview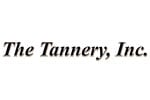 The Complete Home Tanning Kit has everything that you will need to tan your predator, deer, elk, or even cow hides at home. The step-by-step instructional video will walk you through the process of tanning your own hides ensuring that you have a hide that you will be proud to show off. All chemicals in this kit are Non-Toxic and Bio-Degradable. The complete kit also contains a book with formulas for tanning multiple types of hides and furs and there is enough material in the kit to tan two deer hides or one elk hide.

Package Includes:
How To Video
Step-By-Step Instructional Book
1 Double Pack of Tanning Crystals
2 Bottles of Tanning Oil
Hide Scraper
Sand Paper
Needle and Thread
Dust Mask
Plastic Apron
4' x 8' Plastic Sheet
Leather Dye
Latex Gloves
Made In
Was this information helpful?