Product Overview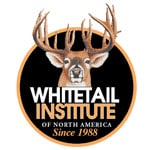 Whitetail Institute Imperial Clover Food Plot Seed is a blend of high yielding clover varieties developed for whitetail deer. This blend of clovers provides deer with extremely high-quality forage for improved overall health and antler growth. Imperial Clover Food Plot Seed can last up to 5 years without replanting. 4 pound bag will seed 1/2 acre, and 18 pound bag will seed approximately 2 acres.
Seed Content: Clover variety
Planting Time Recommendation: See planting guide link below
Seeding Rate: 8 lbs per acre
Planting Depth: 1/8 inch or less
Fertilizer Recommendations: 6-24-24 fertilizer @ 400 lbs/acre
Made In
Was this information helpful?