Product Overview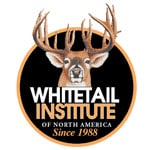 Features
Broad range of 12 forages specially selected and combined to provide maximum attraction through hunting season and beyond
Can be planted with minimal ground preparation – enough to establish good seed-to-soil contact
Contains soil pH booster to help forage growth even in slightly acidic soils
Secret Spot (4 lb): Covers up to 4,500 sq/ft
Secret Spot XL (10lb): Covers up to 1/4 acre
Imperial Whitetail Secret Spot is an annual forage specifically designed for smaller, remote food plots – areas known only to you and your deer! Secret Spot works well in small openings in the woods, on high places, in swampy areas, and in just about any area where sunlight reaches the ground – just clear the area of existing vegetation and expose the soil to ensure seed-to-soil contact. Preparation can be done with as little as hand tools.
Seed Content: Annual Ryegrass, Rapeseed, Annual Clovers and other Annual Forages
Planting Time Recommendation: Late Summer, Early Fall
Seeding Rate: Secret Spot (4 lb): Covers up to 4,500 sq/ft; (10lb): Covers up to 1/4 acre
Planting Depth: 1/8 inch or less
Fertilizer Recommendations: 13-13-13 fertilizer @ 300-400 lbs/acre
Made In
Was this information helpful?