Product Overview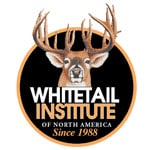 Features
Includes the highly attractive and extremely drought tolerant Persist Forb developed by Whitetail Institute specifically for deer
Includes WINA-100 perennial forage chicory – vastly more tender and palatable to deer than traditional, more waxy textured chicories
Extremely sweet, durable, versatile and highly attractive to deer
Can tolerate annual rainfall levels as low as 15 inches per year
Provides up to 44% antler-building protein
Coated with RainBond for enhanced seedling survivability
Lasts up to 5 years from a single planting
Want to plant a food plot in poorer soil and/or harsh conditions?
The result of years of research and development, Imperial Whitetail Extreme is a seed blend that will enable you to plant a successful food plot in tough soil as well as in harsh conditions. Imperial Whitetail Extreme excels with a minimum of 15 inches of rainfall a year and is cold and heat tolerant, making Extreme an excellent choice for ground that might otherwise be less-productive.
Seed Content: Small Burnet, Clover, WINA Chicory, Wheat, Spadona Chicory
Planting Time Recommendation: Early spring and Early Fall
Seeding Rate: 23 lbs per acre
Planting Depth: 1/8 inch or less
Fertilizer Recommendations: 17-17-17 fertilizer @ 400 lbs/acre
Made In
Was this information helpful?